Put your best paw forward
Practical NYC dog training for city dogs + their humans
Down-to-earth. Experienced. Helpful.
Vet recommended.
Unleash your dog's potential
Dogboy offers a variety of training options for busy NYC families and professionals. Choose between one-on-one private training sessions in your home and group classes at Wag Club in Brooklyn Bridge Park. We provide real solutions to the most common problems dog owners face: apartment-training, calming aggressive behavior, and learning basic commands so that every trip outside can feel like a walk in the park.
Private In-Home Training
Through behavioral analysis, operant conditioning, and science-based learning theory, we'll personalize the training sessions to teach your dog obedience and manners — in their home environment. Our practical, humane training methods emphasize clear communication and mutual understanding. Individual sessions or discounted packages are available.
Group Classes
We offer a variety of classes at Wag Club in Brooklyn Bridge Park to help meet your training needs. Group classes are organized to focus on communication, socialization, and humane training techniques. Sip a little red during our Puppy + Wine Social Hour. Give your dog the attention and practical urban training they need with a Basic or Intermediate Obedience Group Class. Looking for a fun way to strengthen your bond with your dog? Check out our Introduction to Agility, Tricks, and Scent Work classes.
Join a community of NYC
dog-lovers
There are many trusted canine support organizations across NYC. We're happy to introduce you to some of our favorites.
We work closely with NYC rescue organizations and maintain a strong network of respected dog walkers, vets, groomers, sitters, day care centers, and pet stores. If you need a connection or referral, just ask!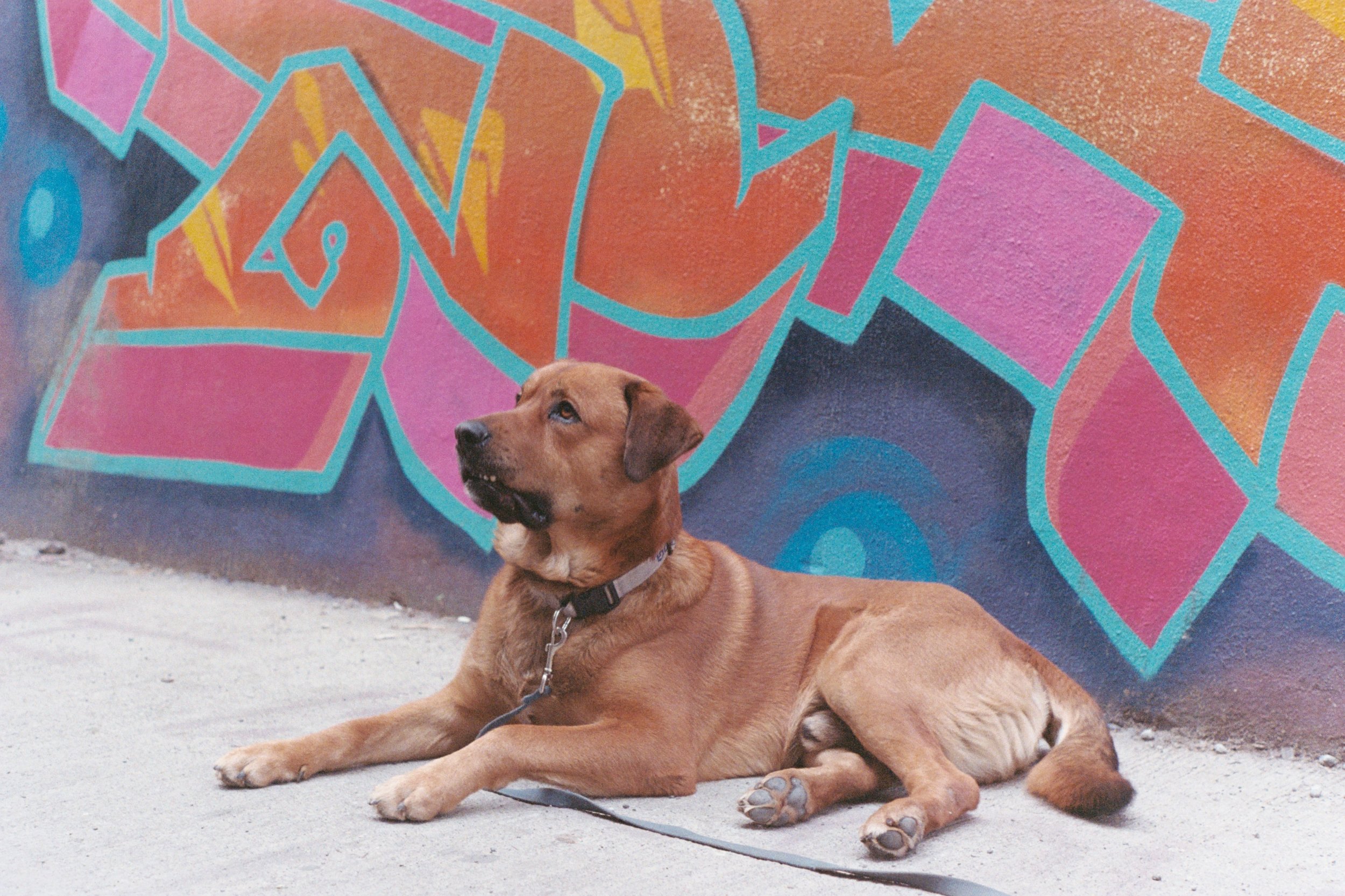 Dog Training from the Experts:
Robert and Jacklyn
The Dogboy Team has been training NYC's best dogs since 2005.
Dogboy was founded by Robert Haussmann, a Certified Professional Dog Trainer Knowledge Assessed (CPDT-KA). Robert is a member of the Association of Professional Dog Trainers and the International Association of Animal Behavior Counselors. Jacklyn Knutson (CPDT-KA) also joined the Dogboy team in 2017.
Our aim is to provide real results through expert behavioral coaching. We apply kind, approachable, and humane principles to alleviate canine and human stress.
We help our little clients and their humans enjoy each other to the fullest.
Robert
Robert Haussmann is a Certified Professional Dog Trainer, Canine Behavior Consultant, and Co-Founder of Dogboy NYC. He is licensed under the Certification Council for Professional Dog Trainers and has been working with dogs and advising their humans since 2003. He founded Dogboy NYC in 2005. Robert currently facilitates Dogboy NYC group classes and offers Behavior Consultation and private in-home sessions.
Jacklyn
Jacklyn Knutson is a certified professional dog trainer. She provides practical, humane solutions to training so dogs and their humans can communicate with one another and thrive in New York City. Jacklyn currently facilitates Dogboy NYC group classes and offers both puppy and private in-home sessions.
CERTIFICATION & MEMBERSHIPS
Service Area
We're proud to provide NYC's best private dog training services in the following boroughs:
Brooklyn
Dumbo/Vinegar Hill, Downtown Brooklyn, Brooklyn Heights, Cobble Hill, Carroll Gardens, Boerum Hill, Redhook, Carroll Gardens Vet Group/Waterfront, Gowanas, Park Slope, Windsor Terrace, Prospect Heights, Fort Greene, Clinton Hill, Bedford Stuyvesant,, Crown Heights, Sunset Park
Manhattan
The Financial District, Tribeca, SoHo, West Village/Greenwich Village, Chelsea, Midtown West, Upper West Side
Check us out on Instagram for events and training tips.
(And most importantly, awesome pics of NYC's finest dogs!)
#dogboynyc #leadersnotbullies #putyourbestpawforward